PADDY'S IN SPACE Logo's and banners

This page has lots of pictures, images and logo's accociated with the SETI@home team PADDY'S IN SPACE. Please feel free to use these images on YOUR WEBSITE and link back to PADDY'S IN SPACE.

If you are any good at making pictures and images, then make some and post them in this message on the forum and they will be added to this page.

The first item is the PADDY'S IN SPACE SETI@home team movie on Youtube!

Here is the link; http://www.youtube.com/watch?v=MxkjpNELjg4
The text used in the words "PADDY'S IN SPACE" is called "FrankRuehl", but the text has been altered with image editing software to beef it up. This is a PNG image with a transparent background and the text in a variety of sizes. You can take this image, chop it up and use the smaller images of the PADDY'S IN SPACE text in other images.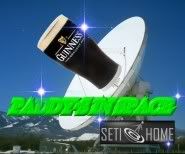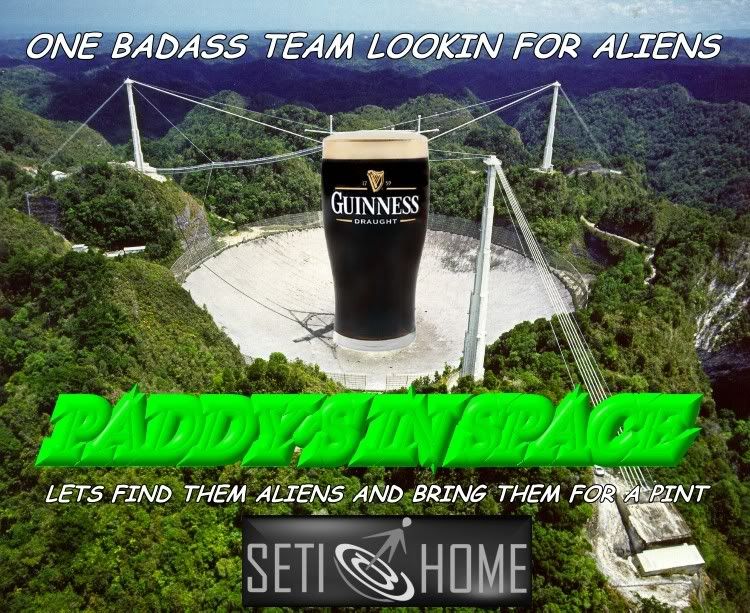 This next image comes in three parts but it combines to form one picture!